Take Control of Everything in Your Home With Control4
Discover How a Control4 Dealer in Scottsdale, AZ, Can Help You Enjoy Luxurious Living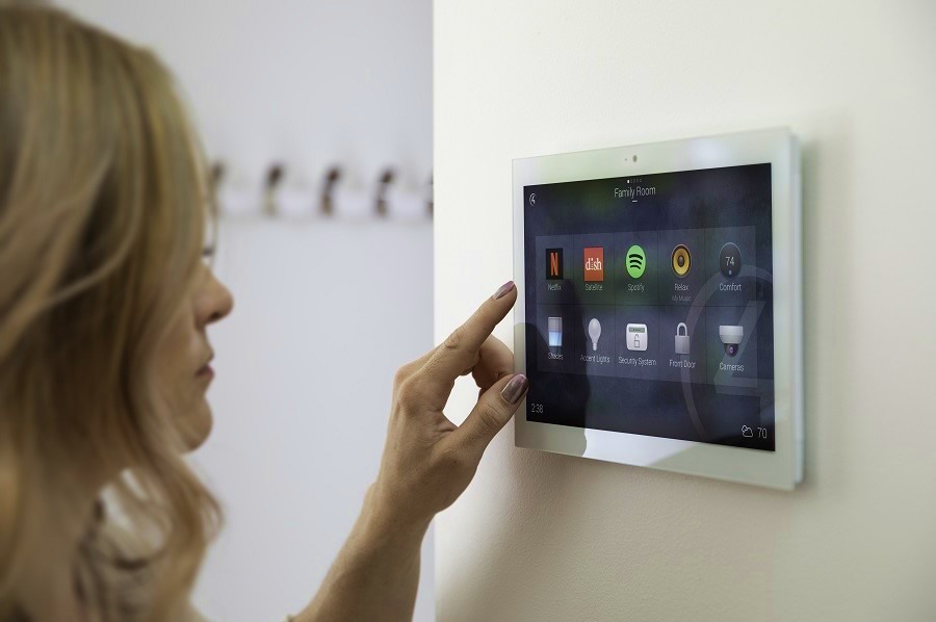 Improve the way you interact with your home by making it even smarter. Both the Control4 OS2 and OS3 operating systems improve how you interface with various technologies in your home – making everything more convenient, seamless, and innovative. If you want a home that's smart, then work with a trusted Control4 dealer in Scottsdale, AZ, who can make it happen for you.
From the lights and fans to your entertainment and security systems, you'll be able to adjust everything by a touchpad or mobile phone. No matter where you are – in another room or miles away – you'll enjoy complete control over your entire automated home. Read more to discover how Desert Sound and Security can elevate your life with an advanced Control4 smart home system.
SEE ALSO: What You Need to Know About Home Network Services
Living in the Lap of Luxury
If you were a monarch, you would have a staff that waited on you hand and foot - your every request addressed correctly and quickly. Fortunately, you don't need to be a king or queen to enjoy the same benefits. The Control4 operating system is fully integrated into your smart home, giving you power over your little kingdom. The system offers personalization options and control capabilities so you can make your home uniquely your own. For instance, you can place icons on the dashboard screen to make them readily available – icons such as lights, Netflix, Spotify, security, or baby cam. The options are virtually endless. Some of the technologies and components you control with Control4 include:
Lights and fans
Security and surveillance cameras
Doors and door locks
Intercoms
Music and audio
TVs and entertainment systems
Thermostats
Major appliances
Gas fireplaces
Setting the Mood with a Lighting Scene
Do you have an upcoming party planned? Perhaps you want to have an in-home movie night, a romantic dinner, or an outdoor get-together. Or maybe you'd like to spend time reading a good book. With Control4, you can set a lighting scene and set the mood for any event or time of day. For instance, let's say you host regular parties with friends. It's easy to program the lighting you want in all of your rooms. When it's time for the party, simply push a button, and everything adjusts automatically: the ceiling lights, table lamps, accent lights, and outdoor lighting. You can even have the whole-house music queued and ready to play.
If you're more interested in watching a movie with your family, simply press a button on the Control4 touchpad. Because you've set the scene ahead of time, the lights dim, the TV comes on with the movie in queue, and you're ready for entertainment. Everything is fully programmable if it's integrated into the smart home system.
Keeping All Eyes on Your Property
You'll never feel safer than when your security system is interfaced with Control4. Every camera, every lock and door, and every intercom is accessible on the touchpad or your mobile phone. If there's any breach or issue, your system alerts you immediately, giving you complete control of the situation.

Did someone enter your property at night? Turn on the exterior lights, and then access the security camera with your touchpad. Are you concerned about your child's safety when you're away from home? Program the system so the doors lock when he or she comes home. And if you're ever concerned about any security issue, you can control the system remotely with your touchpad.

Would you like to know more about the advanced features of a Control4 system? Schedule a consultation with Desert Sound and Security, your trusted Control4 dealer. Get started today by calling (623) 322-5458 or filling out our online form.

No video selected.