Here's Why Your Home Needs a Media Room ASAP
Integrate the right technology for a world-class media room design and enjoy the ultimate entertainment experience.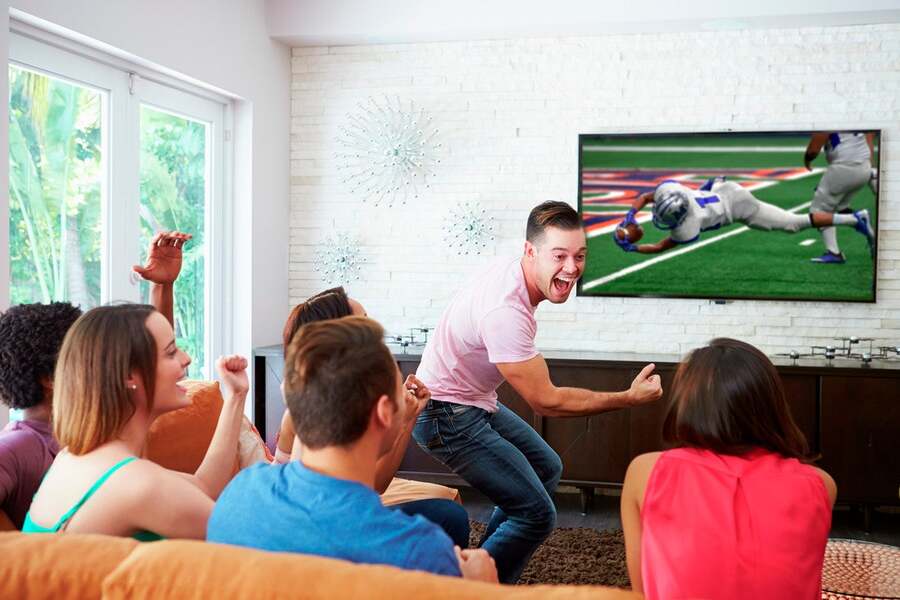 Having a dedicated room to spend quality time with family and friends should be a priority for every luxury homeowner. After all, the whole purpose of having a smart home is to enjoy your living experience to the fullest. With a professional media room design from the experts at Desert Sound & Security, you can create the perfect space for a superior content-watching experience.
Whether you love movies, music, or gaming, our technologies will help you bring the luxury and convenience your family deserves. Keep reading our blog to learn more about the perks of adding a media room to your Paradise Valley, AZ, home.
SEE ALSO: 3 Reasons You Need Automated Lighting Control
More Versatile Spaces
When you became interested in building a media room, you probably came across the idea of installing a home theater instead. While a home theater is also a great option to enjoy your entertainment, media rooms offer a unique advantage that you just can't find in a home theater: socialization.
In a media room, your space is designed to be welcoming to all your guests and create a comfortable environment for all kinds of interactions. For example, you can chat with your friends while watching the big game or play with the kids while listening to your favorite playlist. In a media room, you make the ultimate choice on how to enjoy your spaces!
You Don't Have to Worry About Location
Another great benefit of media rooms is that you can turn any area of your home into one. As a result, you don't need to completely block your windows or shield your entire space from outside noise.
Our team of experienced professionals will integrate 4K screens or projectors for a sharp quality picture. At the same time, our whole-home audio systems deliver high-fidelity audio for a fully immersive experience. Media rooms are also perfect to fit into spaces of any size. All you need to do is contact our team, and we will create a customized design that completely satisfies your needs.
At Desert Sound & Security, we are passionate about helping our clients create more enjoyable spaces to spend unforgettable moments with family and friends. Are you ready to integrate entertainment technology into your home? Reach out to us right now by filling out this online form or dropping a message on the chat box below.
We are looking forward to hearing from you!